Remembering Mr. Larry Pope (1951-2016)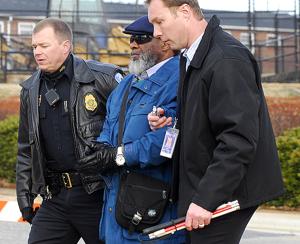 Catawba County Democrats and friends are sad to hear of the passing of our friend Larry Pope, on Wednesday April 20, 2016. The family will receive friends Friday, April 22, from 5 to 7 p.m., at Hickory Funeral Home. A memorial service will be held at 12 p.m., Saturday, April 23, 2016, at Hartzell United Methodist Church in Hickory, with the Rev. George Coates officiating. Memorials may be made to Hartzell Memorial United Methodist Church, 465 S. Center St., Hickory, NC 28602.
Read the full obituary here:
Hickory Daily Record obituary
Do you like this post?